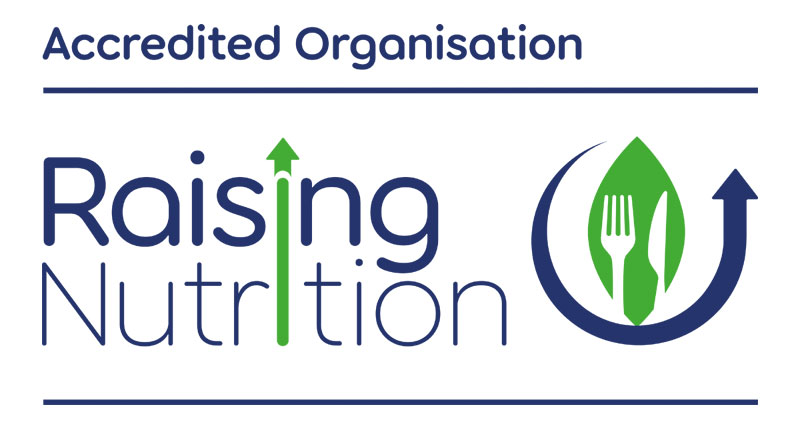 Evidence-based accreditation
Are you an organisation that takes nutrition seriously?

Our accreditation and partnerships are ideal for any forward-thinking organisation that wants to highlight a proactive approach to raising nutrition standards and knowledge, enabling and empowering people to make healthier food choices. 
How it can help your business
1. Promotes responsible organisations empowering healthier food choices.
Provides a clear structure, based on scientific evidence, from a respected social enterprise, supporting you in practical action and promoting success.
2. Recognises progress, understanding every business is different.
Based on relevant nutrition concepts and rigorous standards, with flexibility to reflect the reality of different commercial models and business needs.
3. Collaborative working to maximise both commercial and social benefits
We offer much more than a 'stamp', working with you to ensure commercial viability and to maximise opportunities for promotion, awareness and positive change.
In addition to the direct impact your organisations commitment to raising nutrition makes, as part of our not-for-profit approach, 10% of all accreditation fees are directed to healthy food initiatives to support children and the more vulnerable.
CONTACT US
Contact us to discuss your organisations' current situation and needs, we can then ensure the right accreditation approach to maximise benefits to your business.
CURRENT SITUATION REVIEW
Once an approach is agreed, an assessment is undertaken of where your organisation is currently.  This requires a portfolio of information to be gathered and submitted to us for review and discussion.
The portfolio can be self-completed or many choose for us to support the completion. This will usually include a site visit, which can enhance staff engagement with the process.
ACCREDITATION ASSESSMENT
We will review your current nutrition approaches and standards based on the portfolio of evidence, and will review and discuss this with you in detail, either via an online meeting or as part of a site visit.
These assessments aim to take into account your business needs and are designed to be collaborative. We are here to help you in raising standards and this process aims to be positive and supportive, as long as you are open to new ideas and making manageable changes, where appropriate.
DEFINE ACTION STANDARDS
Key to raising nutrition standards is agreeing to some future actions that the organsiation will work on to achieve the full accreditation (or keep the full accreditation during annual reviews).  These action standards will be discussed and agreed with you to ensure they are appropriate and achievable for your business.
'WORKING WITH RAISING NUTRITION'
Once action standards have been agreed, you will be awarded initially the endorsement of 'Working with RaisingNutrition' and we will agree a time frame to undertake a 2nd review and assessment, with the aim to gain full accreditation.
As we discuss the accreditation with you in detail before starting this process and the aim is to support you in a journey to raising standards, the majority of organisations interested and committed to raising nutrition will achieve this initial endorsement 'Working with RaisingNutrition'.
REVIEW & PROGRESS ASSESSMENT
We will agree a mid-way check-in and timeline for a further review and assessment.  This second review and assessment can be up to a year later, but many organisations may want to make changes and achieve the full accreditation sooner.
This second review and assessment can again be online or through a site visit.  We often include employee nutrition training into a site visitm if budgets allow, as many organisations find this is hugely beneficial in building knowledge, engagement and supporting staff wellbeing.
ACCREDITATION AWARDED
Assuming that progress has been made towards the actions initially agreed and there have no other changes that affect standards negatively, we will award an organisation the full 'RaisingNutrition Accreditation' at this point.  This signifies the organisation has key minimum standards in place, has shown a commitment to raising standards, and is working to build greater awareness of nutrition and its role in health and well-being.
Accreditation gives access to benefits including PR and media opportunities, best practice sharing, best practice awards and educational webinars.
Once accredited organisations will need to re-accredit annually, where we will continue to support and challenge you to further raise nutrition within your organisation.
We will usually award organisations an intermediary endorsement of 'Working with RaisingNutrition' and then if commitment to raising nutrition is proven, alongside key minimum standards, you will become a full 'RaisingNutrition Accredited Organisation'.
Accreditation gives access to benefits including PR and media opportunities, best practice sharing, best practice awards and educational webinars.
Costs vary according to organisation size, if site visits are included or if any additional training or support is requested, with usual fees starting for small organisations and non-profits at £300 annually and £500 annually for medium businesses for self-completion.  Please do always contact us to discuss your organisation.
We also work in partnership with non-food businesses that want to support our vision, enabling and empowering people to make healthier food choices, including businesses who want to support employee well-being.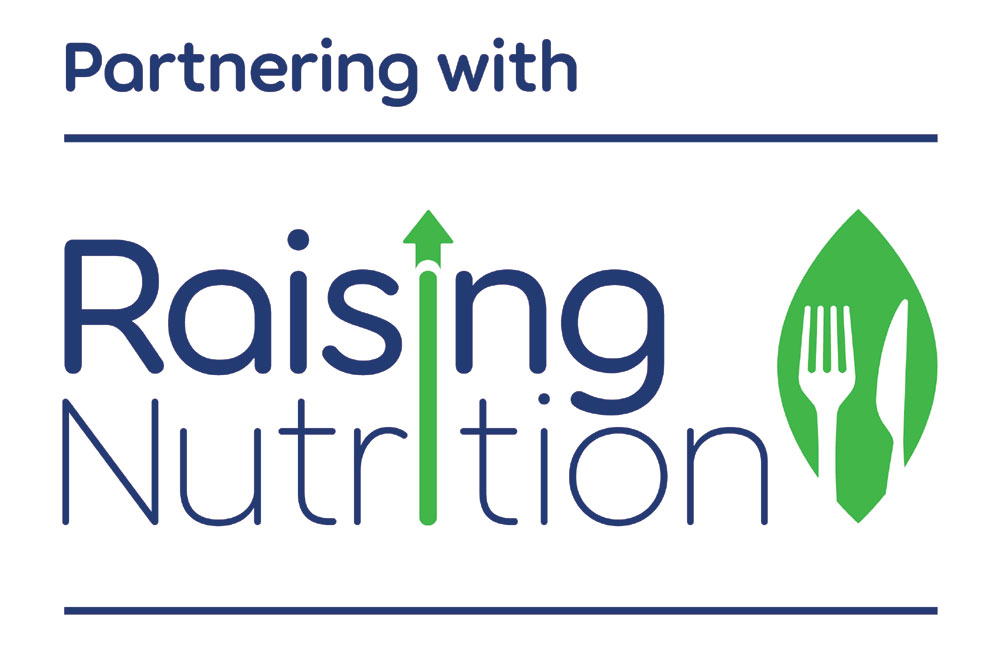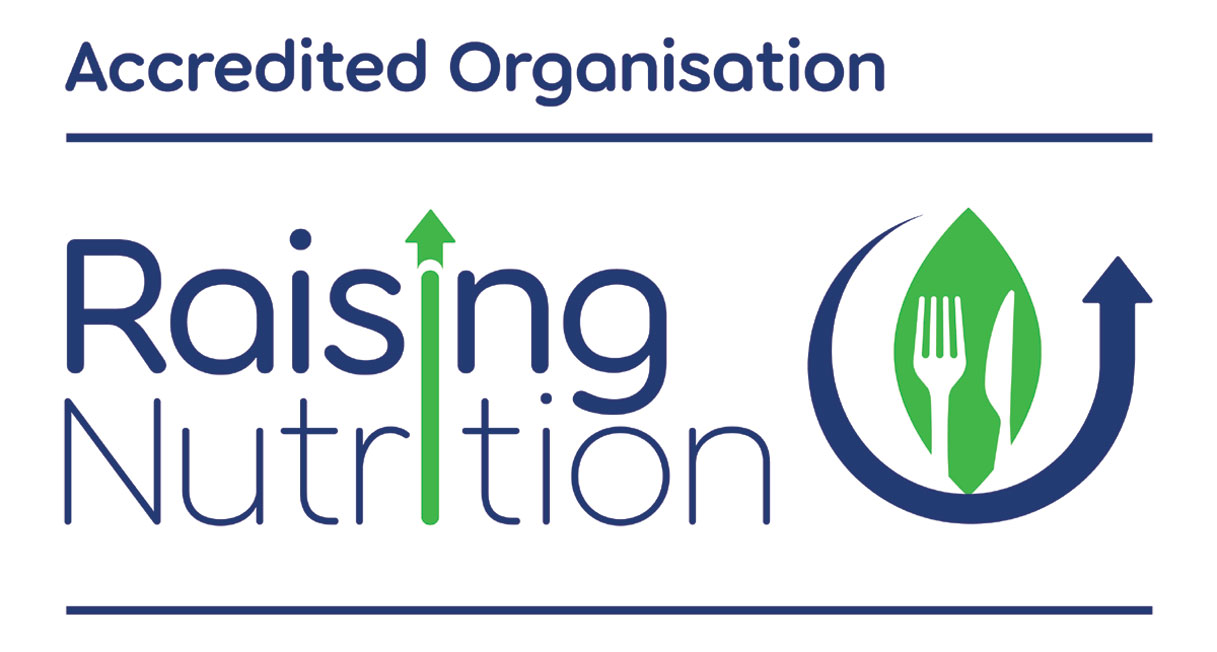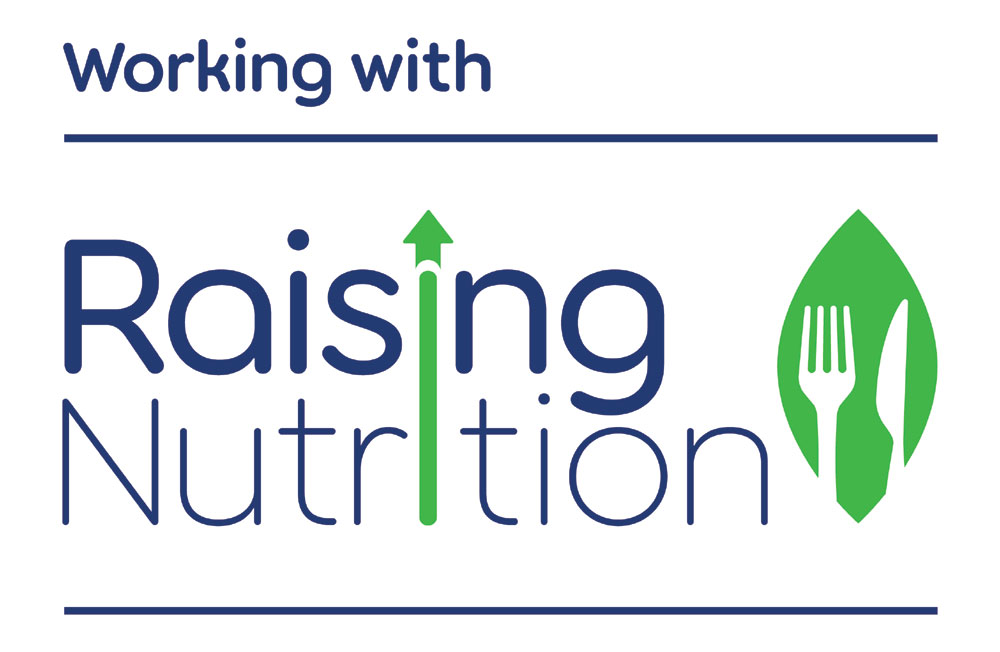 AN overview of what being accredited means



Accredited organisations are working to enable, encourage and empower healthier food choices.



 Accredited Organisations are committed to:
a) Enabling more nutritious, healthy food to be readily available and appealing.
b) Encouraging healthy choices and mindful eating through the food environment created.
c) Empowering staff and customers through communications and education so that they can make more informed choices over the food they eat.
Accredited organisations also make a public commitment to raising nutrition, signing our RaisingNutrition Charter and incorporating key elements of this into a publicly communicated food policy.
Please send us an email with any queries and to discuss the accreditation or any of our wider services. We will get back to you a.s.a.p.